houseguests



editor


contact me @
bigbrotherbash@gmail.com
the bash
exchange






e-mail me to get your button added!

Subscribe to
Posts [Atom]

archives





stats







adverts



Sunday, January 6, 2008 - A Reason For A Season

Anyone who has any interest whatsoever in Big Brother knows at least that it's coming early this year, if not the exact date and 4 million other facts. I'm the furthest thing from an update site, but for the sake of bookkeeping I figured it would be in my best interest to at least acknowledge what's going on and inform what readers I have left of my plans. Big Brother 9 is starting up in February, I believe the fourteenth? Twelfth? Who really knows. And from what I understand, the houseguests have already been chosen.

Anyway, the entire point of this post is to discuss my plans for the season. I've been debating whether or not I'm pleased with the idea of a Winter season for awhile now, and I think I've come to the conclusion that I'm indifferent. I realized I really needed those nine months between seasons to get excited. Not to mention the fact that I just do not have the time this time of year to dedicate to "Big Brother World." So, as of now, I have no plans to pursue a Big Brother 9 blog. I wanted to give it a try, but I just need to focus on school right now. It's that simple. I'll probably still do photochops and an occasional blog, but I really don't think I'll have the time for three blogs a week.

So for now, see you all in February, and I look forward to July. Bye-Bye, Bitches!



BB-Bash Kayla [ 1:28 AM ]

0 comments

Friday, October 26, 2007 - A Big Win For Dick Haters

I'm sure everyone and their mom has already heard the news, but CBS has confirmed that they would not allow Eric to use the POV during the week that Jessica nominated Amber and Zach. The article can be read here and in it the producers are quoted as saying:
"The rule was that Eric had to make every effort to do what America wanted. [Viewers] asked for someone to be nominated and that person [Amber] was on the chopping block. Since there was no time to vote on whether or not [Stein] should use the veto, he needed to make sure that the person America wanted gone stayed on the chopping block and then make every effort to make sure that person was evicted. Keeping the nominations the same was the best way to accomplish America's wishes."
There's also a comment on that story that points out that if CBS had enough time to let us vote during the Fast-Forward episode, we could've voted this week, too. It's too bad the America's Player twist was poorly planned, because it couldn't made for a good season. CBS, just let shit happen. I know you think you'll lose ratings and viewers if people like Dick leave too early, but isn't losing credibility a bigger loss? I hate it when people blame certain things on the show being rigged, but what are we supposed to think now? Not cool, CBS. Not cool.



BB-Bash Kayla [ 7:55 PM ]

1 comments

Monday, October 22, 2007 - I'm No Superman
BB-Bash Kayla [ 9:49 AM ]
1 comments
Sunday, September 30, 2007 - Not Quite Famous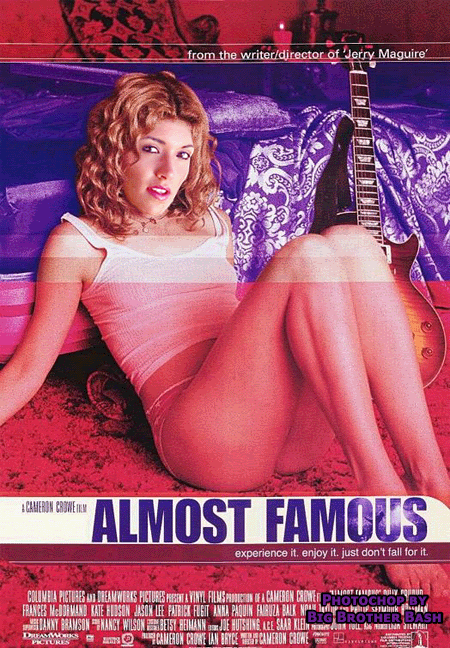 BB-Bash Kayla [ 8:06 PM ]
0 comments
Friday, September 28, 2007 - I'll Be There For You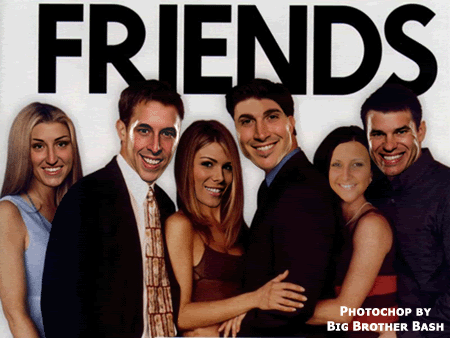 BB-Bash Kayla [ 11:24 PM ]
0 comments
Thursday, September 27, 2007 - Gossip Girl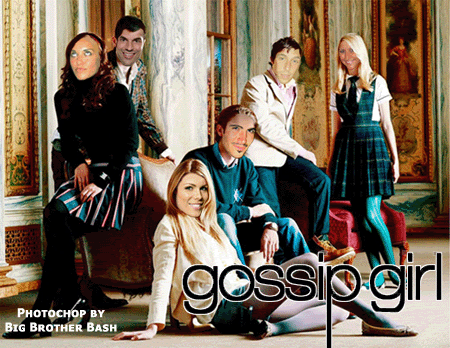 BB-Bash Kayla [ 9:36 PM ]
0 comments
Sunday, September 23, 2007 - President Donato
BB-Bash Kayla [ 6:10 PM ]
1 comments
Wednesday, September 19, 2007 - We Trust The Donatos
CONGRATULATIONS, DICK!

It's official, folks! The Donatos have won the game! And the jury made even bigger fools of themselves with their ridiculously bitter attitudes. Well, game over. Dick kicked all of your asses, and you let Eric control three of your votes. I hope you all feel stooopid. I can only imagine the pile of shit Amber is facing right now. It gives me goosebumps.



BB-Bash Kayla [ 2:09 PM ]

1 comments

Monday, September 17, 2007 - Stuck In The Middle With You

I've been working on this tribute for over a month now, editing bits and pieces every once in awhile, and I finally put the finishing touches on it this evening. Perfect timing, as I have a 3-page paper due in the morning that I should really get started. Enjoy, Big Brother Lovers!






BB-Bash Kayla [ 11:10 PM ]

1 comments

Friday, September 14, 2007 - New, New, and New!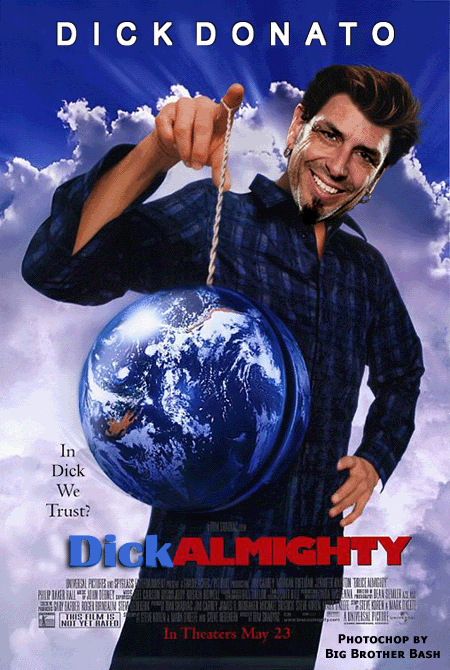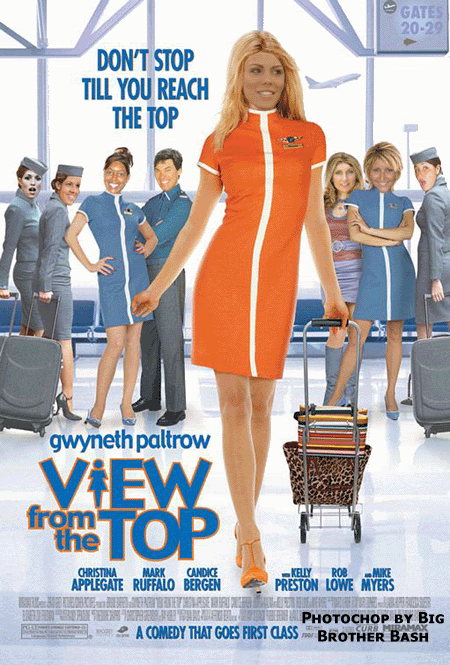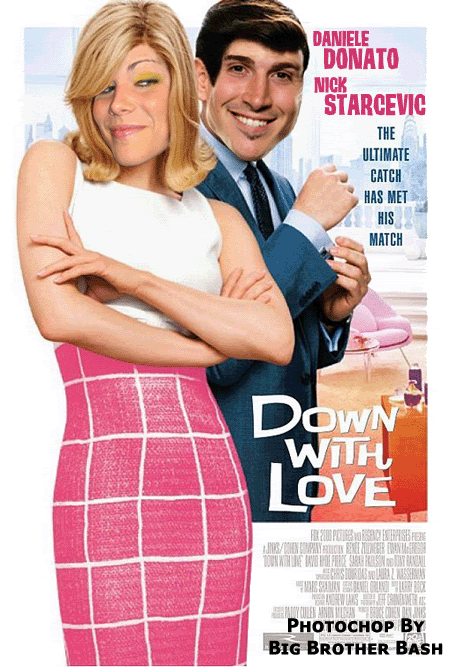 BB-Bash Kayla [ 7:20 PM ]
1 comments